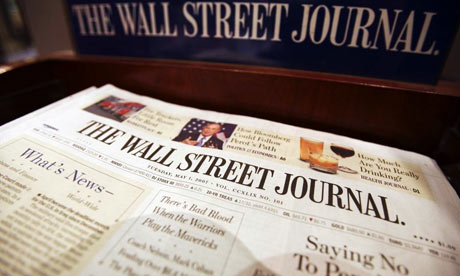 In its latest editorial,
The Wall Street Journal
, which has covered the Mumbai Terrorist Attack in great detail, made a strong and accurate case against the ruling UPA Government.IT accused the Government of having done next to nothing to counter the huge threat of terrorism.
The
Journal
criticised the political leadership, with the Congress often fighting with its alliance partners on how to tackle terrorism, but doing very little to actually tackle it. It warned that the UPA will pay a huge price at next year's general elections.
In a separate piece, a contributor criticised the Congress for having scrapped POTA (Prevention of Terrorism Act) and blocking similar legislation in various states, thereby impeding the anti-terror mechanism. Furthermore, India's intelligence agency is ill-equipped, under-staffer and under-funded. That makes India a soft target.
The
Journal
did miss some more politics though. ALready, Narendra Modi and Vilasrao Deshmukh are behaving like absolute children, playing politics. In AP, the President of the TDP N Chandrababu Naidu has begun blaming the UPA for all the miseries of the world, while the communal MIM has continued to raise its fingers towards the Mumbai ATS Chief (even though he is now a martyr).
That is India and Indian democracy: a stupid, bureaucratic system that has no patriotism and is corrupt from top to bottom. If it wasn't for the people, the country would have never survived.