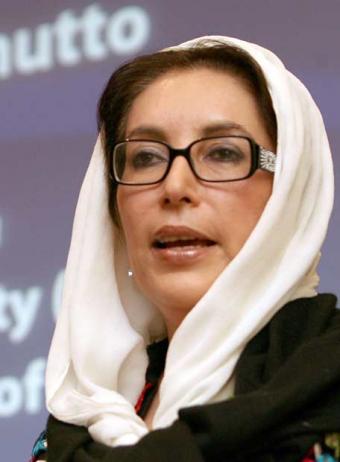 December 27, 2008
One year ago, two-time Prime Minister of Pakistan
Benazir Bhutto
was assassinated in an election rally. Today, a lot has changed in her country.
The military rule has been lifted and a democratic Government is trying to take over all the affairs of the state.
Her son is still studying in the UK, but is slowly learning the ways of politicians.
Her husband has become the President of the country. He has also been accused of flirting with Sarah Palin.
Pakistan's economy has collapsed, and the country now lives on an IMF lifeline.
The Taliban seems so have taken control of SWAT. They have bombed hundreds of schools imparting education to girls.
Benazir Bhutto's killers have still not been brought to book. 
One year on, her dream for Pakistan seems to have faded even further.