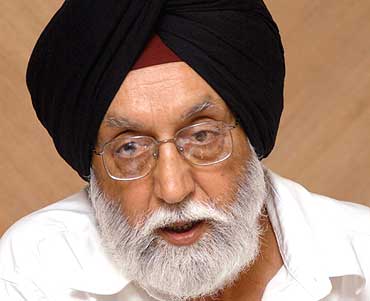 In the Lok Sabha today,
Union Sports & Youth Affairs Minister MS Gill
asked MPs to use the RTI Act if they wished to ascertain details of expenditure on the Commonwealth Games.
This could be taken as a major insult and even breach of privilege to Parliament. While the RTI is an important tool that should be used by every Indian, the powers that Parliament possesses are much greater than the RTI.
The Government of India cannot spend as it likes. Parliament authorises all spending by the Government (with the exception of funds in the CFI). Parliament also has the power to review this spending of public money. Thus, the Government is bound to answer any questions on spending - including spending for the CWG - that Parliament may choose to ask.
By asking MPs to use the RTI, the Union Minister, and hence the Government of India, has absolved itself of any responsibility towards Parliament. The excuse is simple: wait for the Games to end. The Opposition should keep the Government on this: the CWG has seen a great loot of public wealth and the People demand answers.
And the Union Government had better have answers.