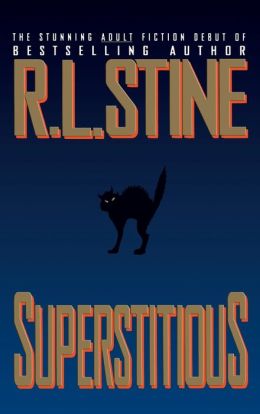 Superstitious
By RL Stine
The master of child horror stories finally made the big splash into the world of adult fiction with
Superstitious
, a tale that takes you back and forth across a college campus with Stine's typical suspense and style of writing.
Having read his other work of adult fiction,
Red Rain
, before, it seems that this one was a test case to see whether Stine could make it into this area. And, although the book is fairly good, it is certainly not as good as its successor. This one did come with the necessary twists and turns and red herrings, but it lacked something - perhaps a connect with the audience, or perhaps focus. For, the novel seemed to aimlessly veer off into various directions that were neither necessary to the plot nor were they red herrings. In that respect, it was boring.
However, the ending was quintessential Stine, far more radical than what he would do in his next novel. A trial run, I would say, on how far you can fool an adult's rationality.