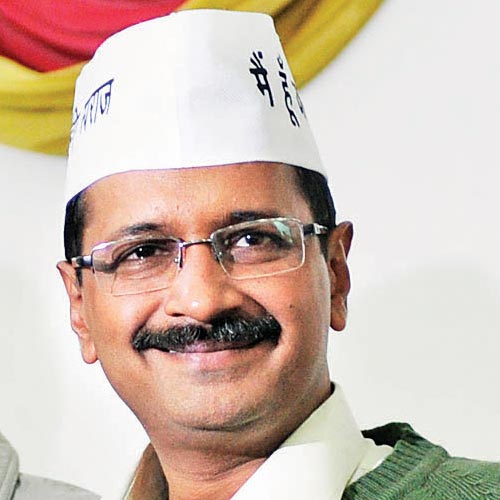 The Opinions 24x7 Indian of the Year 2013 is Arvind Kejriwal
In 2013, things has pretty much come to a boil with corruption and poor governance. Anna Hazare's popular movement also fizzled out as the UPA Government and several state governments refused to accept his demands. Born of this mass struggle was Arvind Kejriwal's Aam Aadmi Party (AAP), which was a veritable revolution in Indian politics. Suddenly, there appeared a party that spoke about the big issues - corruption and poor governance - and not the old cliches of secularism.
AAP's impact was strong even before the Delhi elections, but it was only after the defeat of Sheila Dixit at the hands of Kejriwal that he gained his stature. Suddenly, not only was there an idea of a better future being espoused, but it was even politically viable; in fact, it could destroy hitherto invincible forces. The impact of that one election and in particular that one constituency, the prestigious New Delhi constituency, will be felt for long in India. An entire generation has been inspired to believe that politics can be clean, open and centered around real issues: this generation will fundamentally change the country in the future.
Now, all this might seem like huge hyperbole after the subsequent events - his subsidy-based economics, his
dharna
politics, his shock resignation, the embrace of the same old politics of secularism and his party's massive defeat in the Lok Sabha elections, where over 400 of their candidates forfeited their deposits. No, Kejriwal's story is not one of just hope - it is one of disappointment. His greatest mistake was resigning as CM, because he ran away not just from his responsibilities but also the hope he had generated. Whatever you do, you do not show hope to people and take it away from them.
Nonetheless, the
Indian of the Year
is for events in 2013 and certainly, 2013 was Kejriwal's year. It is not the first time that a recipient of this award has fallen from grace - Manmohan Singh was a major example - but it is a very sharp and quick fall.